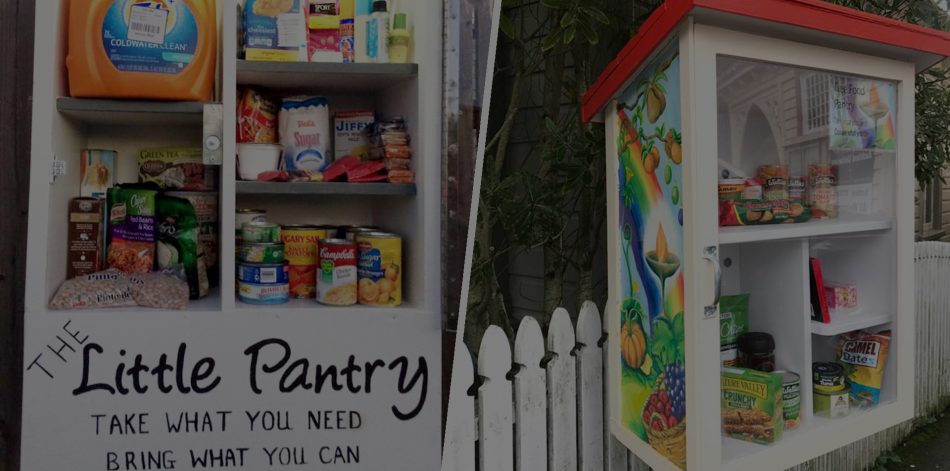 "There's a great joy in my giving. It's thrilling. It's exhilarating. It's important to be a part of sharing."

W. Clement Stone
Information
A Sharing Box is a cabinet or any other form of weather or damage resistant facility located in a public space, into which anyone can bring goods and from which anyone can take goods.
It is ideal for sharing clothes, toys, toiletries, school supplies, books, non-perishable food and other goods, which do not need to be refrigerated and are small enough.
As Helpi believes that local people know the best how to make this initiative as successful as possible, the form and the location of the Sharing Boxes fully depends on communities, unless the advice from Helpi is requested. The location might be anything from either the place near church or public institution (Town house or so), shopping mall etc. Communities shall decide what goods they want to share using the Box, based on local legislation and needs of the community. The type of the Box is also up to the community or project initiator, as they know the best what options might be available and the are most appropriate in their environment.
There might be, however, at least couple of basic requirements:
It must be accessible to all members of the community and not discriminate anybody;
Box must be installed the way that it cannot harm anybody in any way;
In case it is located outside, it should be resistant against rain and bad weather;
Ideally Box should have transparent front door (front door, so that it is possible to close and protect the inside content from rain, weather, birds etc., and transparent so that people can see inside);
Ideally the box should also be standing above ground so that it is partially protected against rodents, dogs, cats etc.;
Safe installation and safe content of the fridge must be ensured at all times;
It needs to be assured, that none of things shared within the box are health threatening in any way, that Box is being cleaned and maintained on regular basis and things inside are being monitored at all times.
Examples: https://www.facebook.com/helpiorg
Gallery
You don't need it, but someone could
People can share the food, clothes, books, toys, school supplies, toiletries and other goods.
Unlimited access
Access to these is assured to all the members of the community